RF Parts & Service
We service these domestic machines:
Alloyd®
Callanan®
Compo®
Cosmos®
Duomatic®
Dynatherm®
Faradyne®
Fiab®
Guild®
HFT®
Hall Dielectric®
Kabar®
Kiefel®
Markperi®
Nemeth®
Reeve®
Seal Pac®
Sealomatic®
Solidyne®
Thermatron®
Thermo Dielectric®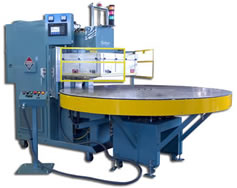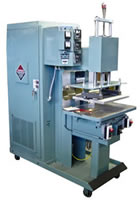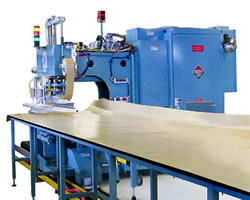 We also service these foreign machines:
Kiefel® Colpitt® Radyne® Fiab® GEAF® – Fast reliable service, often within 24 hours. Anywhere in the United States!
---
RF Parts
We have a HUGE inventory of RF Heat Sealing / Welding Machine Parts! We stock many parts for a variety of machines.
Capacitors
Ceramic (High Voltage), Vacuum, Variable Vacuum, Oil …..
Resistors
Fixed, Adjustable, Grid, Potentiometers, Rheostats, Coils …..
Transformers
Isolation, Filament, Plate, High Voltage, Fil./Bias …..
Chokes, VIPC, Timers, Counters, PLCs, Meters, Switches, Buttons, Dials, Knobs, Relays, Contactors, Heaters, Thermostats, Fuses, Circuit Breakers, Diodes, Bridge Rectifiers, Buzzers, Air Valves, Cylinders, O – Ring Kits, Air Regulators, Blowers, Fans, Insulators, Lamps, Connectors, Tube Sockets, and Arc Suppressors.
also NEW & REBUILT OSCILLATOR TUBES!